Deconstructing the Kippers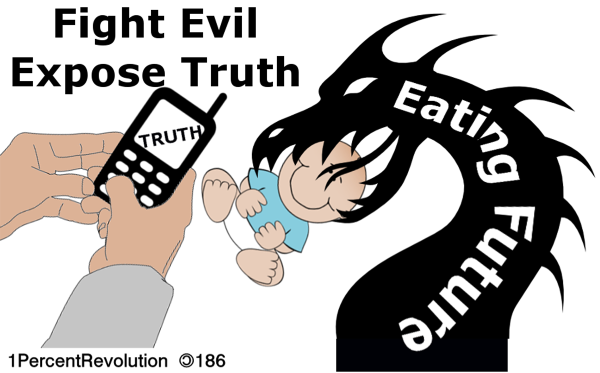 An interesting side-effect of the EU Referendum (well, interesting to me at least) is the way it highlights the use of emotive language. Even when trying to scare us, the Remain people talk in measured tones,  using well-constructed, syntactically correct sentences, and avoid clichés.
Most Brexiteers, on the other hand, don't do syntax. They prefer to SHOUT at us, use a lot of Capitals and string Long Sentences together with as LITTLE punctuation as possible. You have to take a deep mental breath before starting one or by the time you reach the end you'll be BLUE in the face. Here's an example, from the Riviera Reporter's Facebook Group:
John Norrish
Please ask your selves why you personally want to stay in the UK, is it because you are happy with a relative easy life in France? with minimum paper work due to the UK being in the EU?? Give a thought for the home country the way it is being taken over and the Brave people in the Armed Forces that fought to keep Britain Great, SHAME on you all if you do not feel the slightest bit of Guilt. Germany is taking over through the back door, France formed the first alliance with them to start what has become the EU now it is TOO BIG no longer exclusive and run by totally unelected people, as for money spent when was the last Audit?? all hiden so people cant see the real gravy Train the EU has become for all the top Bureaucrats, When Brexit happens it will be for the right reasons, not the scare mongering from the "IN" brigade of Britain will lose Nato etc etc
Leaving aside the spelling mistakes, the writer is evidently a native English speaker but it seems most of his early education may have been largely wasted. There's little evidence he even knows what commas and full stops are for, let alone where to place them.
Now you may think I'm being picky and just mocking because I feel superior. You're entitled to that view but I don't share it. My fear is that if the author doesn't understand his own language, what else doesn't he understand? Is his thinking regarding the EU as muddled as his use of language? It would seem so. It's unfortunate that illiteracy sometimes removes the caution that the rest of us experience when trying to express ourselves. It's so much easier just to pour stuff onto the page in a kind of stream of consciousness.
OK, now onto what friend John is trying to say. First he tries to shame expats (note the all capitals; he thinks he's writing a Sun headline) into feeling guilty about the home country being "taken over", but he doesn't say who is taking us over and in what way. Did your town council suddenly get run by France? No of course not; it's shorthand for "immigrants", probably those of a different colour, but he hasn't the guts to admit to being a racist.
Then there's the reference to "the Brave people in the Armed Forces", who apparently fought "to keep Britain Great". What exactly is Greatness and how do soldiers fight for it? In the Second World War they fought to keep Britain free of invasion; nothing more.
Now we get Germany "taking over through the back door". Cliché upon cliché. How many Germans do you see on a daily basis, John? Are they in the police force? Does a German voice deal with your tax enquiries? Has Marks and Spencer been taken over by Germans forcing us all to buy lederhosen? And where is this back door anyway? This sentence has absolutely no meaning; it's designed to whip up hatred against all things German in the minds of people of little education.
The next part repeats a familiar cliché, that we are being run by unelected bureaucrats. It's a lie peddled by those with an agenda they don't want you to know about, so they set up a smokescreen in the hope you won't notice. To their shame, most don't. The fact is that bureaucrats don't make laws; elected politicians do. And the EU accounts are audited every year, but why spoil a good lie?
Next we get a familiar slur on "top Bureaucrats" and their supposed "gravy train". Do you have figures, John? Would that be too difficult for your confused mind to cope with? Or perhaps you already have the true figures and know they don't suit your case?
And finally the last sentence, where John loses contact both with reality and coherency. What has NATO got to do with all this? Is he saying we'll have to get out of NATO if we stay in Europe? Where did that come from?
When you are faced with hate-filled incoherent rantings like the above, take the time to deconstruct them, line by line, to arrive at the message. I have seen many of them and after a while they grow wearily familiar. I'm starting to find it difficult to believe there is an army of angry semi-literate EU-haters out there, all producing amazingly similar material. In view of the very repetitive nature of these posts, all displaying the same cavalier disregard of English grammar and syntax, I have two theories about "John Norrish":
The first possibility is he's real. Angry about how he sees the world is going but lacking the intelligence to think for himself he simply reiterates what other similar types have already written, just changing a few words here and there.
The second possibility is he's not a real person at all, but one of a number of fake personal profiles set up by Leavers as a means to peddle their often hateful philosophy. They are aiming partly at the first group, providing them with a standard set of rants they can adapt to their own needs and go on spreading the same poisonous message.
Either way, it's a depressing thought that there may so many angry people out there who are ready to lay the blame for whatever upsets them on the first convenient target they can find, with a total disregard for the consequences. The most worrying thing in all this is that if they succeed in dragging Britain out of the EU their anger won't go away because we all know little will change for the better. Day by day the world is getting harder for us all and the way to hold things together can only by cooperation, not antagonism. So who will they transfer this anger to next? Would you want to be gay, to have the wrong religion or to be a member of a racial minority in a post EU Britain with no moderating influences to keep the John Norrishes from acting out their fantasies?
Or is it possible these people are far less numerous than it seems, being mostly a succession of invented characters designed to create the impression of a groundswell of opinion, created and maintained by a small core of fanatics and let down by careless attention to detail?
You decide.